📵Northwestern's next offensive coordinator is...
And, Pat Fitzgerald is no longer in a joking mood, apparently.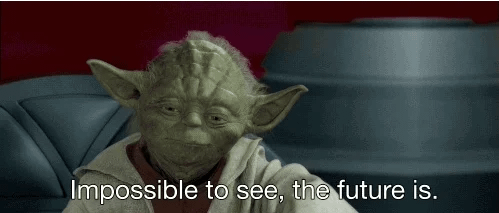 I said I was going to write about basketball this week. Well, nothing like a 20-0 loss to Iowa to reinvigorate those football juices. Chris Collins and co. will have to wait at least another week to get blamed for something.
That was bad, obviously. But this was good, at least for the 📵Blame the Phones brand:
"It's been a long negative grind, some guys are listening to too many haters," Pat Fitzgerald said after Northwestern's loss to Iowa. "I come in to the locker room and the first thing guys are doing is looking at their phone, not taking a shower."
Hey, current Northwestern football players. If you're out there reading this and are checking 📵Blame the Phones before you shower, let's talk.
With that, let's move on to other things.
---
📵Blame the future offensive coordinator
More than in any other press conference I've watched this season, Pat Fitzgerald seemed genuinely pissed after the loss to Iowa and in yesterday's weekly talk with reporters.
Gone are the jokes that Twitter laughs at ironically (at least I hope it's ironic). He's stern. Still full of adages and empty clichés, but stern nonetheless.
Here's something he said following the loss to Iowa when he was asked about personnel changes including to the coaching staff:
"You look at everything. I think you assess the entire program at the end of the season."
It's not coming today. But the day is coming. And when it does, rejoice will we.
Wrong about many things Yoda was. About the future Yoda was not.
"The dark side clouds everything," Yoda says. "Impossible to see the future is."
Try we will to see it: Northwestern's next offensive coordinator who will be?
The dream pick: Mike Kafka, QB coach, Kansas City Chiefs
"On many long journeys have I gone. And waited, too, for others to return from journeys of their own."
I mean … this would be incredible. The Return of the J̶e̶d̶i̶ Kafka.
If you're not familiar with Kafka's work, the former Wildcat QB led the program during the 2009 season. He topped the Big Ten in completions, attempts, completion percentage, passing yards, and total yards. He put up a legendary performance in Northwestern's Outback Bowl loss to Auburn, throwing 78 times and passing for 532 yards. All of this came under the tutelage of current offensive coordinator Mick McCall, might I add.
After the Philadelphia Eagles picked him in the fourth round of the 2010 NFL Draft, Kafka bounced around a number of teams as a backup before returning to Northwestern as an offensive grad assistant in 2016. He joined up with his former coach Andy Reid in 2017, having since worked his way up to get to coach Patrick Mahomes in Kansas City.
Kafka is already highly regarded in NFL circles, according to a since-deleted tweet that claims that NFL teams should be looking at Kafka, not current Chiefs offensive coordinator Eric Bieniemy, for head coaching gigs. I don't have any NFL connections, so I have no idea if this is true.
Regardless, would a chance to call plays at his alma mater be able to pull him away from one of the best offenses in the NFL? Probably not. But we can all dream, right?
The slightly less dreamy but still dream pick: Bob Surace, head coach, Princeton
"Size matters not. Look at me. Judge me by my size, do you?"
Surace has been the head coach at Princeton since 2010. And he has turned a dismal program into one that went 10-0 in 2018 and has started this season 6-0.
Surace's success has been with an offense doing some wild things. Pat Fitzgerald has played a two-quarterback system. How about getting three QBs on the field at once? Surace does it. And it's not just that.
You really do love to see it. Surace has had some offensive coaches leave for greener pastures. So maybe he'd be enticed to come to Evanston and call plays at a Power 5 school? Again, probably not. But it'd be super fun.
The could be looking for a new job pick: Andrew Breiner,
pass game coordinator and QB coach, Mississippi State
"Mind what you have learned. Save you it can."
It hasn't been Joe Moorhead's best year down in Starkville. And indications are that he could be gone after this middling season. (And he could be going to Rutgers?)
If that's the case, Breiner could be available for hire. And Northwestern should give him a call. Breiner is young and has done some nice things with freshman QB Garrett Shrader this year. Last season, he helped dual-threat QB Nick Fitzgerald rush for 1121 yards and 13 touchdowns.
At this point, picking from the staffs of coaches fired from Power 5 schools might be a solid option for Northwestern. The other route is looking at small-school OCs such as Arkansas State's Keith Heckendorf or UAB's Bryant Vincent. While I'd love if Northwestern had the humility to do that, I think it's Power 5, the MAC, or bust for Fitzgerald when looking at other schools' staffs, which is unfortunate.
The realistic pick: Mick McCall, offensive coordinator, Northwestern
"Mudhole? Slimy? My home this is!"
Return he will.
---
I Went to Medill
I think the headline of this column from Inside NU's Joe Weinberg is misleading, and I really disagree with it. The premise of the article, though, is one I generally agree with. These games do matter.

Charlie Goldsmith of The Daily Northwestern profiled Bryant McIntosh, who, after some time playing overseas, is back with the men's basketball program.

Will Northwestern's $270 million football facility change the way athletic programs spend money? Mark Emmert of the Des Moines Register and Iowa City Press-Citizen gives a perspective of Northwestern's big project from outside the program.
---
Thanks for sticking with another edition of 📵Blame the Phones. That's gonna be a wrap for me this week.
And remember, if you want to be one my bag people, it's here.
Please let me know if you have any questions or ideas. I'd love to hear them.
Until next time,
Josh Rosenblat
P.S. If you have a friend that you think would enjoy this, forward this email to them or send them to blamethephones.substack.com. Thanks!