📵Northwestern starts gloriously
But, what comes next?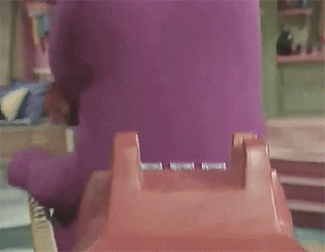 What's up, everyone?
The Big Ten is back in full swing … and there's already chaos. After Week 1, the only drama in the Big Ten West kinda looked to be who would finish second behind Wisconsin. Now, the Badgers have a COVID-19 outbreak that's canceled their game this week against Nebraska.
That has led to more conflict between the Big Ten and the Huskers as they tried to schedule a non-conference game at the last minute. Instead, they'll have to wait until Nov. 7 to play … against Northwestern.
On the field, my quick takes from Week 1 are:
Ohio State = good!

Michigan = good.

Wisconsin = good?

Indiana = lucky.

Penn State = fine.

Minnesota = fine?

Northwestern = fun?

Purdue = OK.

Rutgers = not fun.

Nebraska = eh?

Iowa = young.

Michigan State = rebuilding.

Illinois = bad.

Maryland = very bad.
With that, let's blame some things.
---
📵Blame one game
Northwestern played a pretty-close-to-perfect football game last Saturday. The defense was really good, shutting out Maryland for the final 54-ish minutes of the game.
As for the offense …
In the Mick McCall era (2008-2019), he presided over eight Big Ten games in which Northwestern averaged at least 6.5 yards per play on offense.
New offensive coordinator Mike Bajakian had that type of performance in his first game.
Before Saturday's game, Northwestern hadn't had a game with that level of offensive per-play efficiency since the final game of the 2017 season.
Northwestern had 21 plays that went for 10 or more yards. That led the Big Ten. Last season, Northwestern was No. 13 in that stat.
Northwestern had 5 plays go for 20-plus yards. That was second among Big Ten teams in the conference's first game week. Northwestern had just 27 of those plays last season, last in the conference by quite a bit.
The thing is … four of those five 20-yards-or-more plays came in garbage time. So, who really knows?
🔥HOT TAKE ALERT: There won't be as much garbage time against Iowa.
The key thing I'll be watching is how many of those 10- and 20-plus-yard plays Northwestern can scheme up and execute vs. Iowa. Purdue was able to get 19 of those plays in its 24-20 win over the Hawkeyes last week.
Defensively, Northwestern held Maryland to just 10 of those plays while Iowa generated 18 against Purdue.
---
📵Blame rivalry
Hat? Nope. This is Northwestern's biggest rival. It's the team for which Pat Fitzgerald has the most disdain. And, compared to Northwestern's history, Fitzgerald has been extremely successful against Iowa.
From ESPN's William Weinbaum (an NU alum):
Northwestern has won 3 of its last 4 games (lost in 2019) vs. Saturday opponent Iowa, but its 27-51-3 all-time record vs. the Hawkeyes is its worst vs. Big Ten West teams. Against the rest, the Wildcats are 36-60-5 vs. Wisconsin, 32-51-1 vs. Purdue, 36-54-5 vs. Minnesota, 53-55-5 vs. Illinois and 5-8 vs. Nebraska. As NU head coach, Pat Fitzgerald is 8-6 vs. Iowa.
Iowa's sophomore QB Spencer Petras wasn't super efficient against Purdue but didn't turn the ball over. He also found receivers for long gains on multiple occasions.
Iowa relied heavily on ol' faithful: the running game. The Hawkeyes ran for 195 yards in West Lafayette.
Here's how the last four Northwestern vs. Iowa games went, according to Iowa's rushing stats.
2019: 123 yards on 40 carries for a 3.1 yards/play average (Northwestern 0, Iowa 20)

2018: 64 yards on 22 carries for 2.9 yards/play (Northwestern 14, Iowa 10)

2017: 89 yards on 33 carries for a 2.7 yards/play (Northwestern 17, Iowa 10)

2016: 79 yards on 41 carries for a 1.9 yards/play average (Northwestern 38, Iowa 31)
Hold Iowa under 4 yards per carry and Northwestern will have a good chance in this one.
Prediction: Northwestern 27, Iowa 23
---
Check out…
---
That's where we'll end things this week. Thanks for sticking with another edition of 📵Blame the Phones.
Hopefully, I'll be back in your inbox next week.
Please let me know if you have any questions or ideas. I'd love to hear them.
Take care and, remember, you don't have to watch this,
Josh Rosenblat